Digital Transformation
Digital transformation is something that all businesses offering a solution that fundamentally changes their customer's business can offer. It has developed into a buzz word for businesses. Ask ten people for a definition and you will get ten similar but slightly different answers. The consensus is that digital transformation involves integrating technology into all areas of a business to create new, or modify existing business processes, culture and customer experience strategies. Digital transformation has become a focus for every business because of changing business environments, advances in technology, and most importantly, customer demand.
To get a fuller idea of what digital transformation can be used for, the main goals include:
Increase IT's operating efficiency
Improve customer experience
Increase business efficiency
Introduce new products and services faster
Improve employee experience
Improve partner experience
For example, one of our clients aims to help their customers achieve digital transformation through their solution. They offer an integrated E-commerce platform that sits on top of existing ERP systems and streamlines both the order process and the sales process meaning their clients can take their organization online easily and efficiently and achieve growth by digitally transforming their sales and order business processes.
If businesses want to evolve with the rapid pace of digital change today, they must work to increase efficiency with technology wherever possible.
Search Digital Transformation Jobs
If you are looking for a Digital Transformation job, or another role in Digital Transformations, search our current opportunities.
Search jobs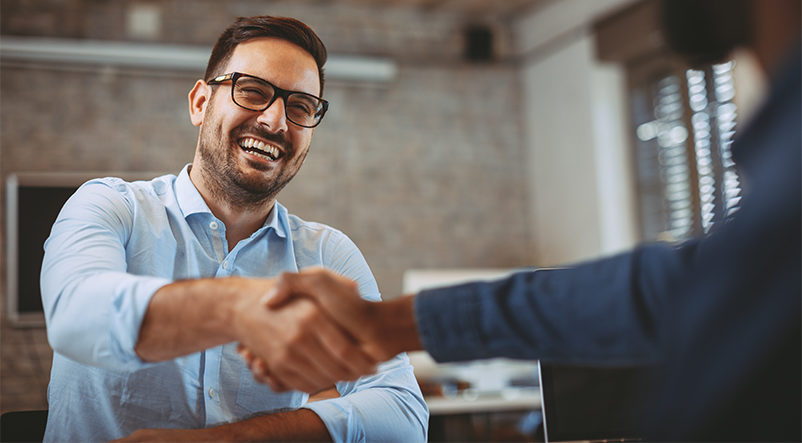 Our amazing clients
We work with a range of companies in the digital transformation sector, from start-ups to multi-national companies.